PAST ECONOMIC OUTLOOK SEMINARS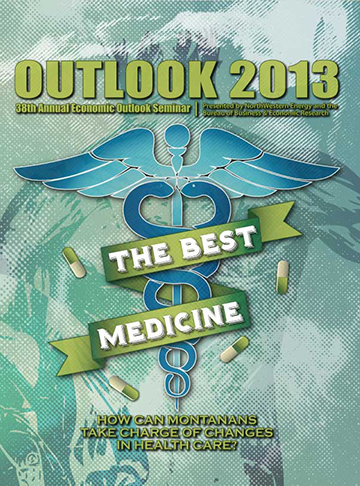 2013 Economic Outlook Seminar
THE BEST MEDICINE: How Can Montanans Take Charge of Changes in Health Care?
Seminars were held in Kalispell, Billings, Bozeman, Helena, Great Falls, Butte and Missoula during January and February, with seminars in March in Sydney and Miles City.
Presentation Booklets
Individual Presentations
Local Outlook 2013, Paul Polzin
Health Care: Are Monana's Primary Care Providers Ready for the Affordable Care Act?, Gregg Davis
Travel and Recreation: Jobs, Lifestyle, and Growth, Norma Nickerson
Local Presentations
View a recording of the Missoula Seminar.
Contact
Bureau of Business and Economic Research
Marketing Director/Events Planner
406.243.5113
fax: 406.243.2086