Survey Research Program Publications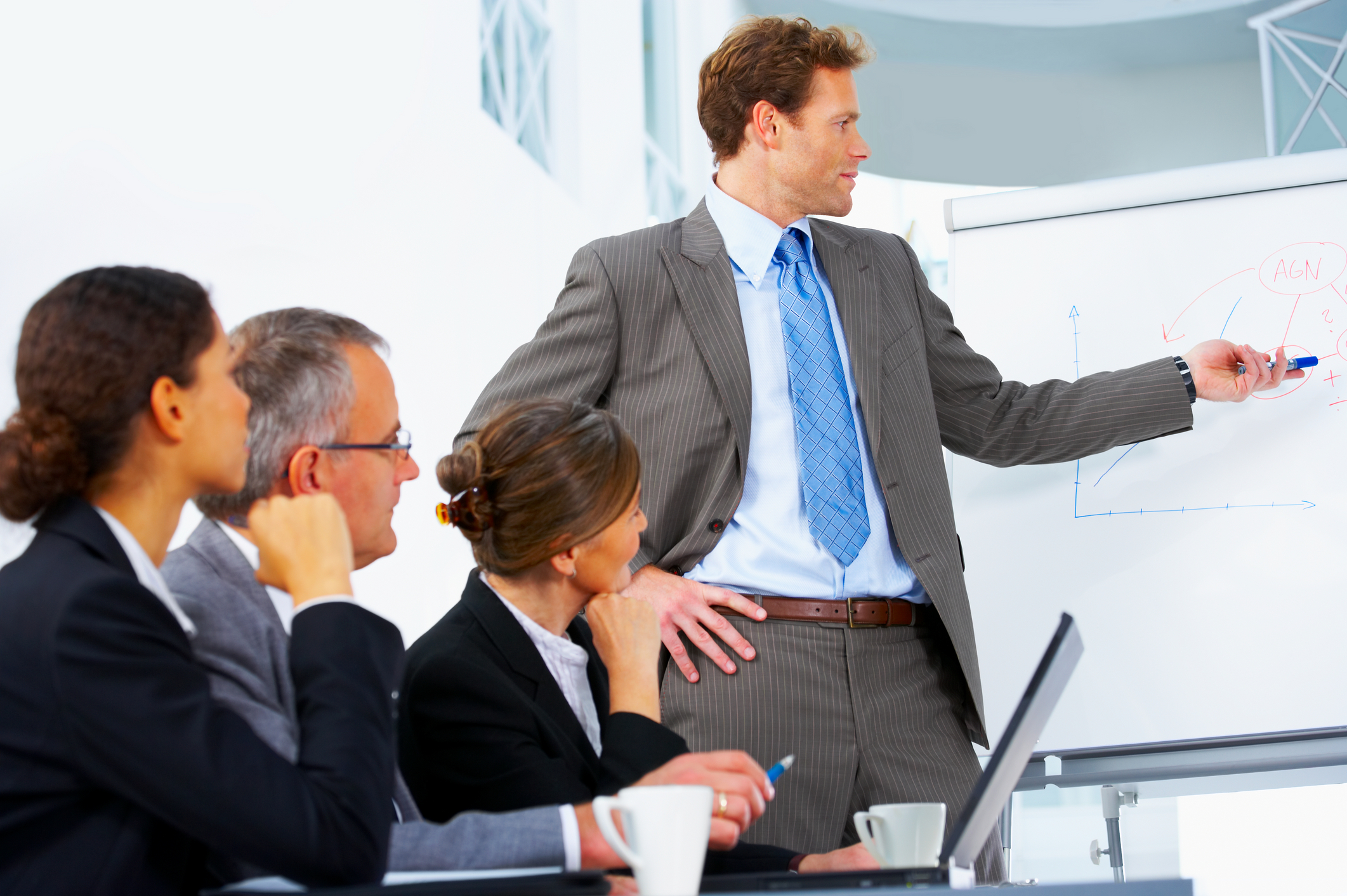 Montana ranked third out 50 states in the most traffic fatalities per 100,000. Wearing a seat belt saves lives, yet the state does not have a primary seat belt law. Read the results of a public opinion poll about seat belt regulation in Montana.
Montana had a record year in 2016 with the largest jump in year-to-year visitation at Glacier and Yellowstone national parks. Millions of people travel to Montana every year to visit these natural attractions. This excerpt from an article from 1998 examines how small towns began capitalizing on a new trend to draw these visitors to their communities.
In 1972, the state of Montana legalized a variety of gambling games, including bingo, raffles, poker and other card games. In 1997, the Montana Legislature appointed the Montana Gambling Study Commission to conduct research and make public policy recommendations. The following article is an excerpt from an extensive survey conducted by the Bureau of Business and Economic Research in 1998.
The internet has evolved to become a common tool that Montanans use to consume news. This fundamental sea change in how we get information is having a sweeping effect on our culture - from the rise of fake news to the filter bubble that feeds and reaffirms our beliefs.
This report presents the findings of the 2016 Montana Manufacturers Survey. The initial Montana Manufacturers Survey was conducted in 1999. Since then, the Bureau of Business and Economic Research (BBER) at the University of Montana has conducted the survey during November and December each year. The purpose of the survey is to learn the manufactures? assessment of their plants economic performance in 2016 and their outlook for the upcoming year. The 18th annual survey was conducted in late 2016. A total of 250 establishments who were part of the Montana Manufacturing Information System (MMIS) were contacted, including Montana?s largest manufacturers as measured by employment, as well as a sample of smaller establishments representing a wide variety of sectors. Of all establishments contacted, 172 or 69 percent responded to the survey.
Women are less likely to become entrepreneurs. The disparities in entrepreneurial propensity between men and women appear at the earliest stages of the entrepreneurial process. However, most of the existing literature on women entrepreneurs examines individuals who have launched a business or are actively working toward launching a business. To increase women?s participation in entrepreneurial activity, it is important to understand and address women?s lower participation at the earliest stages. This paper describes and begins to explain gender disparities in early stage, or pre-entrepreneurial, activities among university students and alumni. We show that women in a university community are less likely to engage a low-stakes resource for nascent entrepreneurs, the Blackstone BLP. We show that women are less likely to report having an idea for a new venture, less likely to report that they would spend even a few hours pursuing a new idea if they had one, and less likely to believe that they will be an entrepreneur at some point in their life.
The future is here ? the United States census is moving online to save money and make participation easier. Find out what?s in store, why the census is important and how Montana has changed since the last census in 2010.
The 2015 Missoula Area Transportation Survey provides the Missoula Metropolitan Planning Organization (MPO), citizens of the City of Missoula and Missoula County, and area policy makers with information about Missoula area residents? opinions regarding the area transportation system and area residents? use of the area transportation system. The particular tool used to obtain this information, a rigorously conducted, randomly sampled survey enables the MPO to obtain reliable estimates of the proportion of the area population that holds various opinions and who use various aspects of the transportation system.
Montanans highly value their news and are increasingly using mobile devices to access news over the Internet. Montanans in every age group - including 65 and older- are reading the latest news stories on phones, tablets and computers. In a world with a growing wealth of Internet-based information, some vital questions were recently addressed by first-of-its-kind, Montana-based survey research conducted by the Bureau of Business and Economic Research for the Greater Montana Foundation on important issues facing Montana.The findings of the survey are especially important since they come at a time of revolutionary changes in media technology, in addition to the growth in Internet use worldwide and in Montana.
This is a PowerPoint presentation of the results of a survey, funded by The Greater Montana Foundation, of Montana Statewide Media Habits which collected data from a telephone survey of 526 adults in Montana in April-May 2015. Key Findings: Television remains a key source of news and information, local news from all sources is very closely followed and highly sought after, the rate of internet access in homes now matches that found nationwide, handheld devices are used by a significant portion of Montanans to access news.
Montana is quietly increasing its footprint in high-tech businesses, with growth projected to vastly exceed the average statewide economic growth. Unbeknownst to many, there are a number of high-tech companies scattered across Montana that are creating high paying jobs and challenging the older stereotypes about our economic base.
This report on the high-tech industry in the state of Montana is the first of its kind. The Montana High Tech Business Alliance (HTBA), a newly formed, member-driven group of high-tech businesses and other organizations statewide, asked the University of Montana Bureau of Business and Economic Research (BBER) to collect information and insights from its members so that a better assessment of its economic footprint and its prospects for continued growth could be made. This report presents the findings of that research.
Montana's high-tech industry will grow 8-10 times the projected statewide growth rate, with average wages at about $50,000 - twice the median earnings per Montana worker, according to a recent study by the University of Montana Bureau of Business and Economic Research.
This is a study of the economic contribution of the operations of the Montana Beer and Wine Distributors Association (MBWDA) to Montana?s economy. The beverage distributing industry is a major contributor to the economy, with impacts throughout the state and across industry sectors. To illustrate these contributions, MBWDA sought to determine precisely how distributor operations impact jobs, income, and sales of all Montana businesses and households. Using a state-of-the-art policy analysis model and data collected by MBWDA staff, the Bureau of Business and Economic Research (BBER) at the University of Montana produced a detailed assessment of beer and wine distributors? impact on employment, income, output, and population in the Montana economy.
About 77,200 off-highway vehicles (OHVs) were registered for off-highway use in Montana during 2013. These vehicles are used both for pleasure and work. OHV-owning households own an average of two machines, and two family members usually participate in outings. Montana OHV users spend between 4.2 million and 5.9 million days recreating. This project was sponsored by Montana State Parks. Montana State Parks administers the OHV Program.
The Bureau of Business and Economic Research's most recent surveys suggest that about 8 percent of the state's households include snowmobile recreationists. Nearly always, the whole family participates. With an average household size of about 2.5, perhaps as many as 100,000 Montanans participate in the sport each winter. Nonresident snowmobilers are important contributors to the Montana economy. Our estimates suggest that nonresident snowmobilers spend about $147 per activity day, including food, lodging, and often, snowmobile rental costs. Nonresidents accounted for about 97,000 activity days during the 2013-2014 snowmobile season, spending an aggregate of nearly $14.3 million in Montana. That spending supports about 200 winter jobs. This project was sponsored by Montana State Parks, which administers the Snowmobile Trails Program.
A BBER study found that Montana's beer and wine distributors are major contributors to the economy, with impacts throughout the state and across industry sectors.
Bicycle tourism is gaining momentum in Montana. In fact, it could be the new phenomenon in the travel industry. And it's definitely an economic boon. Multiday bicyclists take longer to get anywhere, thereby showering the communities they stop in with outside dollars.
Living a "Montana lifestyle" with access to recreational opportunities is one of the advantages of operating a business in Montana, according to respondents to BBER's annual manufacturers survey.
Bureau of Business and Economic Research's Annual report for fiscal 2012 - 2013 details the activities and finances for the year. Each of the BBER's programs are reviewed and various research projects and publications are highlighted.
Although the Great Recession officially ended in 2009, manufacturing in Montana continued declining through 2010, falling to under 20,000 workers after the pre-recession level of nearly 24,000. However, both 2011 and 2012 revealed growth for Montana manufacturers, with annual sales increasing to more than $13 billion and employment topping 21,000 workers for the first time since the recession's end. This article includes the results from the annual survey of Montana's largest manufacturers, which queries manufacturers on a variety of business issues pertaining to both the year just completed and the outlook for the coming year.
The dynamics behind the expansion of the Medicaid program and its impact on state budgets is a topic of considerable controversy and differences of opinion. There are many moving parts to Medicaid, and no study to date has incorporated all aspects of the Medicaid expansion.
When traveling across Montana, one often sees bumper stickers proclaiming the driver is a native Montanan. In some counties, most people at gatherings are native Montanans, but in other counties natives are a rare event.
The University of Montana is a major generator of economic wealth throughout the state of Montana. Its presence in the state economy makes the economic pie significantly bigger. Our analysis indicates that 9,700 jobs, more than $1 billion in after-tax income, and almost $200 million in state tax revenues are attributable to the presence of UM-Missoula in the Montana economy.
With Montana's median wage rate over $2 an hour lower than the national median wage rate, it should not be surprising that nearly half of the state's workforce is willing to switch jobs in order to earn more money. According to BBER's Montana Labor Market Analysis Survey, the labor pool available to staff business expansions or to replace turnover is significantly larger than well-known statistics like the unemployment rate suggest.
This report details the findings of a comprehensive evaluation of labor force availability in the 11 counties of north central Montana. During the summer and fall of 2008, researchers at The University of Montana's Bureau of Business and Economic Research (BBER) surveyed a random sample of adults in Blaine, Cascade, Chouteau, Glacier, Hill, Judith Basin, Liberty, Phillips, Pondera, Teton, and Toole counties to assess the labor force status, availability, training preferences and other characteristics. The purpose of the project was to construct and present a more comprehensive assessment of labor force status and availability than can be obtained from the employment and unemployment statistics gathered regularly by state and federal statistical agencies. The emphasis was on those in the adult labor force who are receptive to new job opportunities. This includes both the under- and the unemployed.
Four-wheeling through mud, snow, and woodsy trails continues to grow in popularity in Montana, with the state's off-highway vehicle (OHV) owners spending nearly $123 million during 2008 and paying more than $1.4 million in to the highway trust fund via gasoline taxes. But a recent survey of OHV recreationists found that the sport is thriving amidst worry from enthusiasts that growth will hamper access because of poor behavior from a few riders.
Our basic finding is that there are a substantial number of individuals currently working who report themselves as willing and available for new job opportunities. Statewide, there were almost 261,000 adults who could be classified as available for new job opportunities.
About 54,000 off-highway vehicles (OHVs) were registered in Montana during 2007. OHV owning households own an average of two machines and two family members usually participate in outings. Residents spend nearly all of their out-of-pocket trip costs for gasoline. We estimate that OHVers buy about 5.3 million gallons of gasoline per year. With a base tax of $0.27 per gallon, we estimate that OHVers in Montana generate over $1.4 million in revenue for the state highway trust fund.
Management of public lands occurs today with high levels of scrutiny and controversy. To succeed, managers seek the support, involvement, and endorsement of the public. This study examines trust as an indicator of managerial success and attempts to identify and measure the components that most influence it. A review of trust literature yielded 14 attributes that were hypothesized to contribute to trust, grouped into the three dimensions of Shared Norms and Values, Willingness to Endorse, and Perceived Efficacy. Operationalizing these attributes and dimensions, a telephone survey was administered to a sample of Montana, USA, residents living adjacent to the Bitterroot National Forest (n = 1,152). Each of the attributes was measured in the context of federal lands fire and fuel management. Structural equation modeling showed that all 14 attributes were found to be influential contributors to levels of trust. Results suggest that if managers are to maintain or increase levels of public trust, they need to consider each of trust's attributes as they make social, ecological, and economic resource decisions.
The Montana Department of Transportation (MDT) needed information about citizens' perceptions regarding seat belt use, child safety seat use, and possible laws governing their use. This information is one important component that will be used to inform MDT's long-range planning process.
Our basic finding is that the number of workers currently residing in Flathead County who are potentially available for new employment opportunities is substantially larger than official unemployment statistics would suggest. We estimate that as of summer/fall 2008, there were approximately 19,500 individuals, aged 18 or older, who identified themselves as candidates for new job openings. By contrast, the Montana Department of Labor and Industry reports that for September 2008, the most current month available at press time, the number of unemployed individuals in Flathead County was slightly less than 2,200. The wide discrepancy between these two estimates stems from the fact that the available labor pool contains substantial numbers of individuals who are currently employed, but willing to change jobs in response to new opportunities.
Nationwide, consumers are increasingly relying on wireless service as their primary phones, some even eliminating land-line service all together. Montana's land-line telephone service providers are losing active lines at an annual rate of 2 to 7 percent while Montana's largest wireless provider, Verizon, reported wireless phone usage up an average of 32 percent in 2006. However, the appeal for land-lines remains strong among 45-65 year olds and the social norms for cell phones have not fully been developed.
There is a large difference between the views of Missoula City residents and residents of Missoula County who live outside the city on the question of which action would improve Valley transportation more: expanding road capacity or improving bicycle and pedestrian facilities. Two-thirds (67.5%) of County residents said expanding road capacity would improve transportation more than improving bicycle and pedestrian facilities. However, city residents were evenly split on the issue. 50.3% said expanding road capacity would result in more improvement, while 49.7% said improving bicycle and pedestrian facilities would improve the system more. Missoula Valley residents displayed little change in 2008 when compared to 2000 in how they travelled to work. Missoula Valley residents transportation mode choice in 2008 for all purposes resembles that of the United States as a whole. However, cold weather during survey administration may have been a confounding factor when examining modes like walking, bicycling, and motorcycle riding.
Health care spending the in the United Sates continues to have a major impact on the national economy. Even with the increase in spending, 18 percent of Americans under age 65 do not have any health insurance. The lack of federal level reform has lead many states to enact changes to control the level of spending. Montana has made several incremental changes to address the rate of uninsured in the state. However, despite Montana's strong economic growth, the prospect of improvement in the state's uninsured rate is not strong.
The Bureau of Business and Economic Research?s most recent surveys suggest that about 8 percent of Montana households include snowmobile recreationists. With an average household size of 2.5, perhaps as many as 85,000 Montanans participate in the sport each winter. Nonresident snowmobilers are also important contributors to the Montana economy. Snowmobiling is a popular, revenue-generating winter activity in Montana.